Immunology
---
Inflammatory dermatological skin conditions affect millions of people in the US. Due to the range of severity and symptoms, certain skin diseases can be caused by situational factors and/or be genetically predisposed. Glenmark's rich heritage in dermatology has given us the opportunity to discover new treatments for dermatological autoimmune diseases that may lead to adverse effects apart from the disease symptoms on mental health and quality of life.
Recent advances in the understanding and treatment of moderate-to-severe AD, a chronic and serious skin disease, have included identification of molecules in the human immune system that activate the disease. Glenmark's most advanced biologic candidate, GBR 830, is an experimental treatment for patients with moderate-to-severe AD. GBR 830 is a first-in-class, monoclonal antibody designed to inhibit OX40, a costimulatory immune checkpoint receptor expressed on activated T cells and memory T cells. Costimulatory signals are essential for T cell activity, and binding between OX40 and OX40L is a biomarker for the severity of autoimmune diseases. The pathway leads to conversion of activated T cells into memory T cells, which promotes inflammation. In addition, regulatory T cells also contribute to inflammation, and OX40 signaling by these cells downregulates immune-suppressing functions. It is believed that GBR 830 inhibits the dual activities of OX40 and OX40L binding in both activated T cells and regulatory T cells, thus reducing inflammation associated with symptoms of atopic dermatitis. Evaluation of GBR 830 for the treatment of other autoimmune diseases is also underway.
Click here to view our innovative pipeline.
For more information about patient resources, please visit:
The American Academy of Dermatology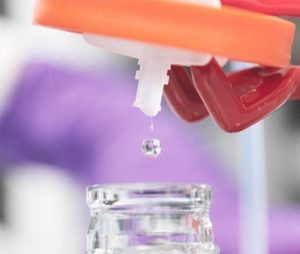 AD is the most common
inflammatory skin disease,
affecting more than 31 million
Americans including
10%–30% of children
under the age of 18